Congregational Life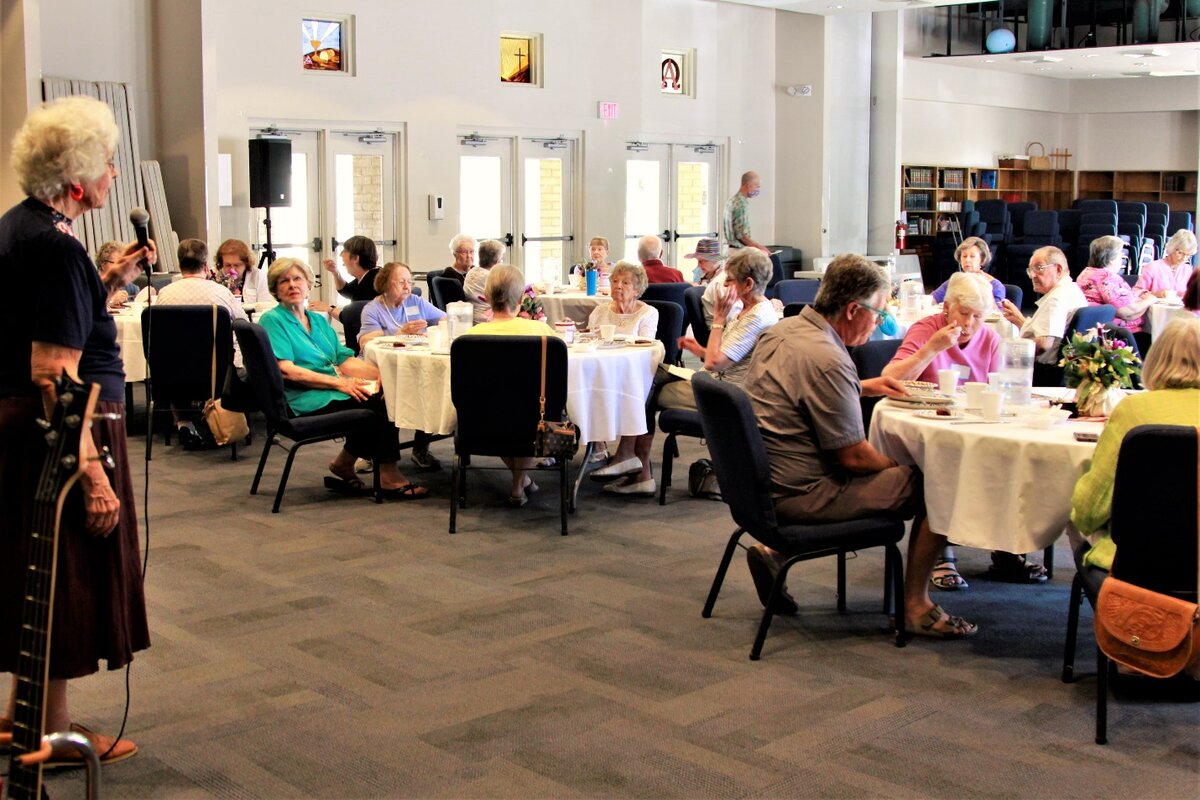 Sages
SAGES (Senior Adults Gaining Enrichment Socially) meets on the second Tuesday of each month, October - May. We start meeting at 11 am in Page Hall. At 11:30 lunch is served for only $4. It is usually very delicious. There is usually entertainment after our meal. You don't have to be a senior to come. If you have never been to SAGES and you want to come, please call the church office.
Small Groups
We have small home groups each week during the fall and spring. We get together for an hour to study and talk about the sermon and scripture of the week.
Seasonal Events
Orangewood gets together often for fellowship. In the fall we have Fall Festival, in the spring we have the Church Picnic, both have activities for all ages and lots of food. We also host a Thanksgiving Dinner the Sunday before thanksgiving. The Annual Congregational Meeting is in January. Other events that we have done are game night, Honduran Mission night and many more.
Adult Education
If you are interested in learning more about God and what we are called by Him to do, we have small studies during the fall and spring. We get together after the service on Sunday and study for an hour in a small group.